On this day (29th June) – WW2 Shipwreckollections
SS George J. Goulandris (1913-1941)
SS George J. Goulandris was completed in November 1913 for Strick Line Ltd Swansea and named Nigaristan. In 1937, the ship was sold to Greece and renamed George J. Goulandris.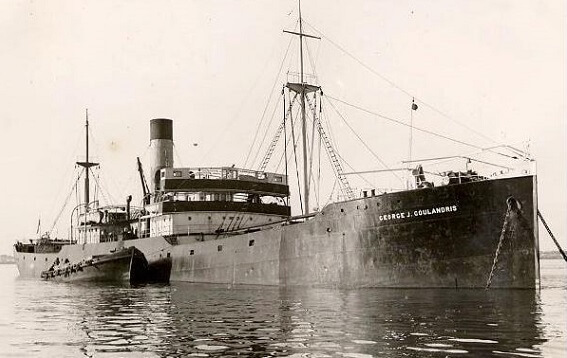 At 11.46 hours, on 29 June 1941, the unescorted George J. Goulandris captained by Master Dimitrios Lekkas was hit on the starboard side by two torpedoes from a U-boat about 380 miles west of the Canary Islands. The torpedoes blew off the hatches and sugar from the cargo over the decks. The crew could not send a distress signal as the wireless radio had been wrecked. All crew managed to abandon the ship in two lifeboats in just three minutes when the ship began to settle quickly, sinking 15 minutes after being hit.
The U-boat surfaced shortly afterwards and the Germans questioned the master, asking the usual questions about the name and nationality of the ship, its cargo and destination. They then gave provisions and cigarettes to the occupants of both boats before leaving the area.
The survivors were picked up two hours after the sinking and were landed at Oban on 12th July.
The Shipwrecked Mariners' Society provided the survivors with £84/5s worth of financial support – the equivalent of £4,248 today.
Photo credit: http://www.uboat.net