On this day (16th March) WW1 Shipwreckollections
SS Narragansett (1903-1917)
British tanker SS Narragansett was built in 1903 by Scott Shipbuilding & Engineering Co., Greenock. At the time of her loss, the vessel of 9,196 tonnes was owned by Anglo-American Oil Co. Ltd., London.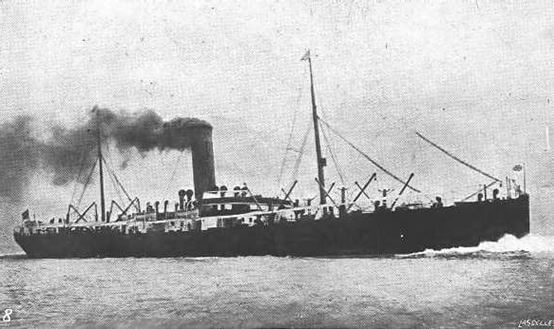 On 16 March 1917, Narragansett was on a voyage from New York to London with a cargo of lubricating oil when she was torpedoed and sunk by a German U-boat under the command of Paul Wagengfuhr. She was lost off the South West coast of Ireland.
Sadly, 46 of those on board lost their lives.
Photo credit: wrecksite.eu