On This Day (16th April) – WW2 Shipwreckollections
The SS Empire Howard (1941-1942)
On the 16th of April 1942, the SS Empire Howard was part of a convoy delivering supplies to the Soviet Union to aid them against Nazi Germany on the Eastern Front.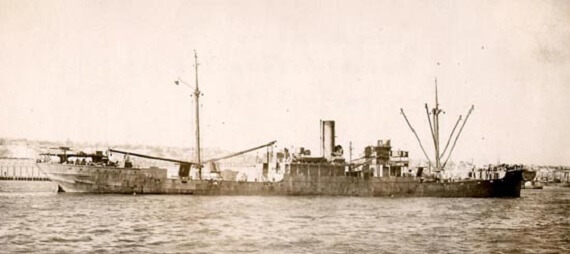 The convoy had avoided busier waters in the North sea by going around the Western side of Iceland. It would only be a matter of time however before German U-Boats tracked it down.
As the convoy rounded Norway it was hit by a torpedo from a U-Boat captained by Heinz-Ehlert Clausen and shockingly sunk in under a minute. 25 men were lost, including the Commodore of the convoy. The Master and eight crewmen were swiftly rescued by the HMS Lord Middleton whilst a further 28 would be found by the HMS Northern Wave shortly after.
The ships convoy, PQ-14, had been comprised of 24 British and American merchant ships. Yet by the convoys third day of its journey, it had hit heavy ice; resulting in 16 of the merchant ships and two of the escorting Royal Navy vessels having to return to England.
This massive shortfall in the allotted cargo being sent to Russia meant much larger, riskier trips had to be made later on in the summer.
Yet for the traumatised survivors of the Empire Howard, they would have to endure a hair raising return trip before finally making it back to England where the Shipwrecked Mariners' Society provided them with financial support to the sum of £83/11s which is the equivalent of around £3,500 in today's money.
Picture courtesy of the Library of Contemporary History in Stuttgart