On this day (10th September) WW2 Shipwreckollections
MV Sally Maersk (1923-1941)
MV Sally Maersk was a Danish cargo motor vessel of 3,252 tonnes and built in 1923 as Danish Sally for A.P. Møller, Copenhagen.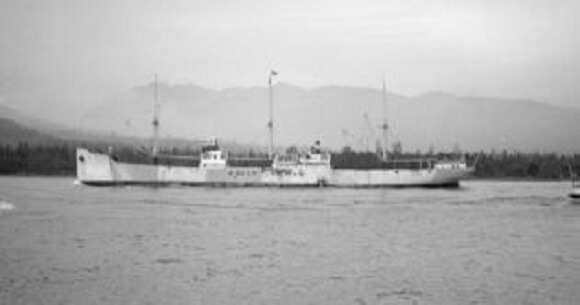 In 1940, the ship was taken over by Britain and transferred to the Ministry of War and Transport.
On 10 September 1941, when en route from Three Rivers, while in convoy and carrying a cargo of 4,527 tonnes of wheat she was torpedoed by a German submarine and sunk east-north-east of Cape Farewell.
The master, 28 crew members and five gunners were picked up by HMCS Kenogami and landed at Reykjavik.
The Shipwrecked Mariners' Society provided the survivors with £157/10s worth of financial support – the equivalent of £7,944 today.
Image: www.wrecksite.eu