Society calls for heroic nominations
National maritime charity, the Shipwrecked Mariners' Society, is calling on members of maritime and rescue communities to nominate those who have demonstrated outstanding bravery and expertise in aiding those in peril at sea, for its annual Skill and Gallantry Awards.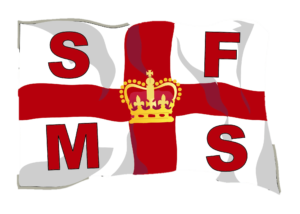 Since 1851, the Society has awarded individuals and crews who have shown courage, bravery and expert skill during rescues at sea, and is once again on the lookout for our seafaring heroes.  
Nominations for the Skill and Gallantry Awards are now open with the Society seeking worthy recipients for its Lady Swaythling Trophy (for an outstanding feat of seamanship); Edward and Maisie Lewis Award (for an outstanding air/sea rescue or casvac) and the Emile Robin Award (for an outstanding sea rescue by a British Captain or Chief Officer of a vessel of any nationality, or the Captain or Chief Officer (of any nationality) of a British owned or flagged merchant vessel). Nominations are also open for Crew/Team and Individual Commendations (for outstanding actions in saving or safeguarding life at sea). 
The charity is calling for nominations relating to rescues that took place between 1 April 2022 and 31 March 2023. The closing date for submissions is 12 noon, Friday 5 May 2023. 
 This year's prestigious Skill and Gallantry awards ceremony will take place at the Society's Annual General Meeting held in October, at Fishmongers' Hall in London.
Chief Executive of the Shipwrecked Mariners' Society, Captain Justin Osmond, said: "As they do each year, the Skill & Gallantry Awards will allow us to commemorate the unsung heroes of the maritime industry. It is always an honour to commend the selfless actions taken by those in the maritime community who have been working at sea in dangerous conditions over the last year. 
"Whilst those working within the maritime and rescue communities are often humble and consider themselves to only be doing their job, it is important that we recognise and celebrate truly heroic acts and as such, I encourage anyone to come forward who has a nomination to make." 
Founded after the tragic loss of a fleet of fishing boats in 1839, the Shipwrecked Mariners' Society provides financial support to individuals in need who have worked or are still working at sea in the merchant marine and fishing industries, as well as their dependants. Last year alone, the Society paid out a total of over £1.3 million in grants in nearly 1,800 cases of need. 
To submit a nomination for this year's Skill and Gallantry Awards, contact: 
Capt Justin Osmond RN, Chief Executive 
Shipwrecked Mariners' Society, 1 North Pallant, Chichester, PO19 1TL  
Tel: 01243 789329  
general@shipwreckedmariners.org.uk