On this day (10th October) WW1 Shipwreckollections
RMS Leinster (1897-1918)
RMS Leinster was defensively-armed Irish passenger ship of 2,646 tonnes, built in 1897 by Cammell Laird & Co., Birkinhead. She was subsequently used as a Royal Mail Ship, operated by the City of Dublin Steam Packet Company.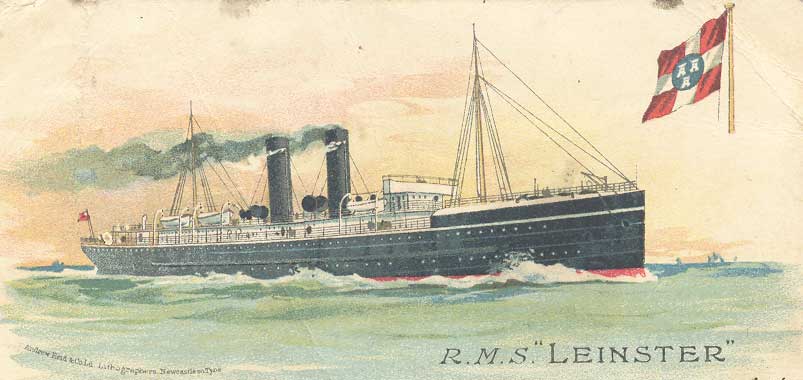 On 10 October 1918, HMS Leinster was torpedoed by a German U-boat while bound for Holyhead and subsequently sank just outside Dublin Pay, four miles east of the Kish light vessel.
Sadly, more than 500 people lost their lives in the tragedy – the largest single loss of life in the Irish Sea.
The Shipwrecked Mariners' Society has offered assistance for fishermen and mariners in need since 1839. The maritime charity provides help for mariners, retired seafarers and their dependants, through financial help including welfare grants, as well as assistance and support.
Photo credit: wrecksite.eu