On this day (3rd September) WW2 Shipwreckollections
MV Fort Richepanse (1936-1941)
MV Fort Richepanse was a British cargo ship built in 1936 for Moller A. P. Odense Staalskibsvaerft, Copenhagen.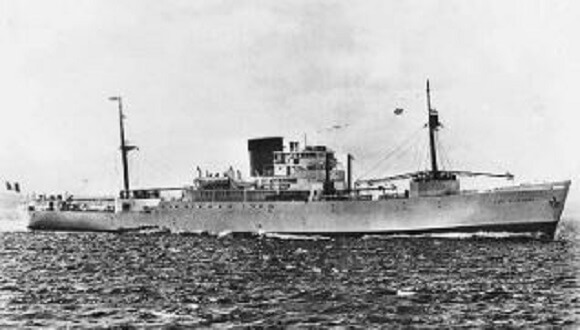 The ship was formerly French, but it was taken over by Britain and transferred to the Ministry of War and Transport.
On 3 September 1941, the unescorted British Fort Richepanse was bombed by a German aircraft and torpedoed and sunk by a U-boat about 450 miles south-west of Bloody Foreland.
The Shipwrecked Mariners' Society provided the survivors with £123/6s worth of financial support – the equivalent of £6,216 today.
Image: www.wrecksite.eu