On This Day (31st March) – WW2 Shipwreckollections
The SS Beaverdale (1928-1941)
On this day 74 years ago, the SS Beaverdale was hit by the infamous U-48, credited with the sinking of 52 ships.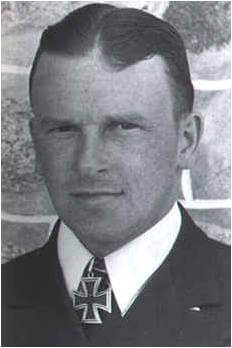 The Beaverdale, which was travelling from Canada to Liverpool, held a crew of 79 and a hold of mixed goods.
It was engaged by the U-48 South-west of Iceland immediately being hit by a torpedo. The boat continued to struggle on until the U-boat, under the command of ruthless U-Boat captain Herbert Schultze, began to shell the struggling ship. After 35 minutes of bombardment the vessel exploded, tipping to port. 20 crew members and one gunner were lost, the remaining 58 making it to the life boats. The first of which rowed all the way to Iceland, the second would be found by an Icelandic trawler.
An explosion in the sinking Beaverdale however, would damage the U-48 enough to force it to return to Germany.
Upon returning to Britain via the Royal Scot and Royal Ulsterman, the Shipwrecked Mariners' Society would provide financial support to the sum of £139/9s to 25 of the crewmen, which is equivalent to £6,798.34 in today's money.
Picture caption: U-Boat ace Korvettenkapitän Herbert Schultze. Courtesy of the Library of Contemporary History in Stuttgart