On this day (29th September) WW2 Shipwreckollections
SS Samsuva (1944-1944)
The SS Samsuva was a British cargo ship. Built in 1944 by New England Shipbuilding Co., Bath (USA), she was owned by the Ministry of War and Transport during her short active life.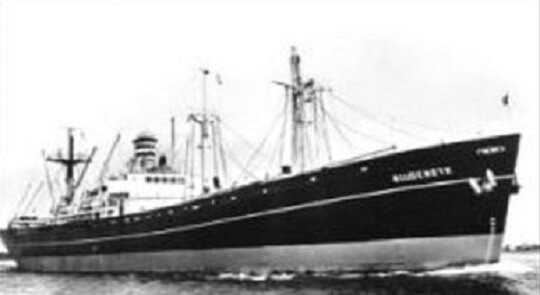 The SS Samsuva had 40 crew members and a complement of 20 during her last voyage from Archangel, Russia to the UK on 29th September 1944. Captained by Clifford H Churchill., the SS Samsuva was carrying 7,219 tonnes of pit props when she was struck by a German torpedo and sank.
The U-boat responsible only sank two ships during its working life before it was declared unseaworthy and was scrapped. Of the 60 on board the SS Samsuva, three people lost their lives.
The Shipwrecked Mariners' Society provided the survivors with £249/14s worth of financial support – the equivalent of £10,262 today.
Photo credit: www.wrecksite.eu