On this day (22nd September) WW2 Shipwreckollections
SS Bellingham (1920-1942)
The SS Bellingham was an American cargo ship built in 1920 by Los Angeles Shipbuilding and Drydock Corp. in San Pedro, California. The Ship was owned by Waterman Steamship co. between 1936 and her sinking in 1942.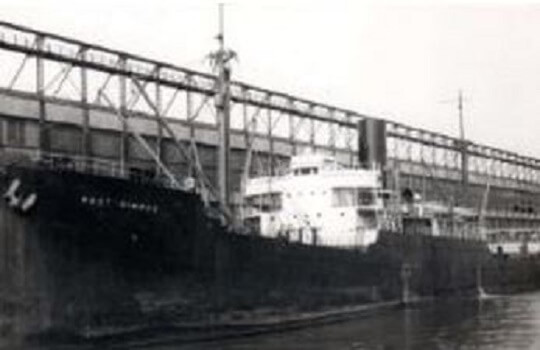 Previously known as the West Himrod (1920-1928), the SS Bellingham had a 49-strong crew and was carrying 5,345 tonnes of chrome ore and potassium chloride at the time of her sinking on 22nd September 1942.  The ship was en route from Archangel, Russia to New York, USA, while in convoy.
The SS Bellingham met her end when she and four other vessels were torpedoed by a German submarine. All 49 crew members were lost at sea.
The Shipwrecked Mariners' Society provided the families of the crew with £119/10s worth of financial support – the equivalent of £ 5,434 today.
Photo credit: www.wrecksite.eu