On this day (20th July) WW1 Shipwreckollections
SS Salsette (1908-1917)
SS Salsette was a British ocean liner built in 1908, used to transport both cargo and passengers. She was built by J. Caird & Co., Greenock., and at the time of her loss a century ago, she was owned by the Peninsular & Oriental Steam Navigation Company, London.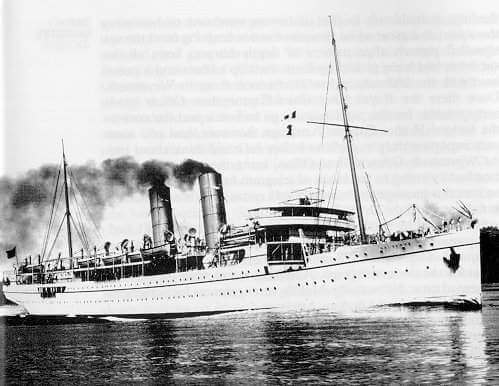 On July 20 1917, whilst on a voyage from London to Marseille and Bombay, with general cargo, the steamer of 5,842 tonnes was torpedoed and sunk in Lyme Bay by a German U-boat. The Captain, A. B. Armitage,  gave orders to abandon ship. In five minutes all of the passengers were evacuated, though sadly 15 members of the crew lost their lives.
The Shipwrecked Mariners' Society has offered assistance for fishermen and mariners in need since 1839. The maritime charity provides help for mariners, retired seafarers and their dependants, through financial help including welfare grants, as well as assistance and support.
Photo Credit: wrecksite.eu