On this day (16th September) WW2 Shipwreckollections
SS Birtley (1923-1941)
The SS Birtley was a British Cargo Ship built in 1923 by Wood, Skinner and Co. Ltd. in Newcastle Upon-Tyne. The ship was owned by Burnett Steamship Co.  and was travelling between London and 'The Tyne' when it struck a mine and sank off the East Coast of England.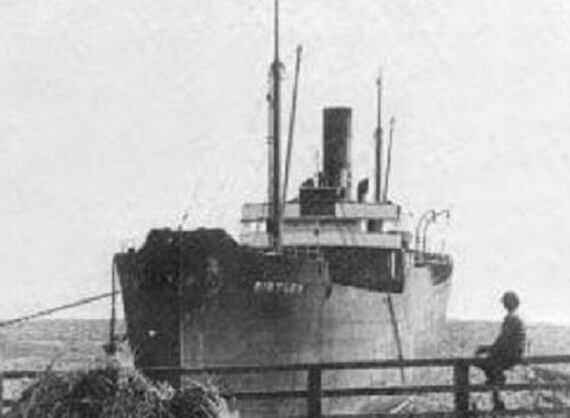 Interestingly, the SS Birtley's two earlier namesakes were also involved in incidents along the East Coast. SS Birtley I (built 1900) ran ashore along Flamborough Head in November 1905 and SS Birtley II (built in 1906) was torpedoed and sunk by a German U-boat (Commanded by Günthe Bachmann) off Filey Bay in 1918.
Evidently, it wasn't a case of third time lucky for the SS Birtley III which first ran aground at Whitburn in 1930, and again in early 1941 when she was driven ashore on the long sands at Tynemouth. The SS Birtley III was refloated on both occasions yet on 15th September 1941, she detonated a German mine and sank the next day.
The Shipwrecked Mariners' Society provided the survivors with £56/12s worth of financial support – the equivalent of £2,854 today.
Photo credit: www.wrecksite.eu