Jamie to compete in Dawn to Dusk race for the Society!
Jamie Stickler will be competing in the Dawn to Dusk 24-hour solo marathon motorcycle race for the Society on 26/27 August in the Brecon Beacons.
The race represents the ultimate off-road challenge in the UK, as individuals and teams of up to three riders pit themselves against the mountains, the weather and their own physical reserves for a whole night and day.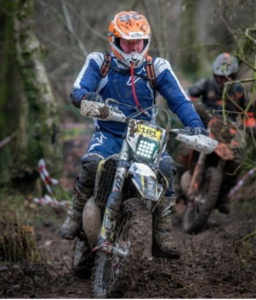 The start of the 24 hour enduro will be a Le Mans start (i.e. a short run to your bike from a STANDING start), with groups leaving in classes – the first wave starting on Saturday 26th August at 7:00 pm.
The Society is extremely grateful for Jamie's support and encourages everyone to get behind him and the charity by making a donation through his Just Giving page.
Best of luck Jamie!