On this day (28th August) WW2 Shipwreckollections
MV Waimarama (1938-1942)
MS Waimarama was a British cargo ship built in 1938 by Harland & Wolff Ltd., Belfast and Glasgow.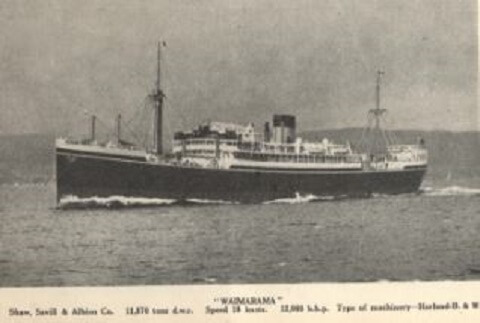 The ship was part of the 14 ship convoy named Operation Pedestal to bring relief to the island of Malta. This convoy was the most bombarded convoy in the entire war.
On 28 August 1942, MS Waimarama was sunk by German Junkers 88 dive bombers off Cape Bon. The ship was hit by four fuel bombs stored in cans on her deck. The ship exploded and in less than five minutes Waimarama sunk.
The Shipwrecked Mariners Society provided the survivors with 76/10s worth of financial support the equivalent of 3,479 today.
Image: www.wrecksite.eu