On this day (9th February) WW1 Shipwreckollections
FV Benbow (1898-1917)
British fishing vessel Benbow was built in 1898 by Cochrane & Cooper Ltd., Beverley, and at the time of her loss was owned by Baker & Grant Steam Fishing, Grimsby.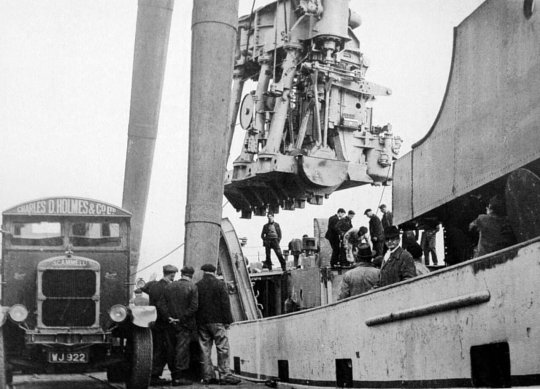 At 12.50pm, on 9 February 1917, in thick fog, Benbow was scuttled by a German U-boat, captained by Bernhard Putzier 25 miles South of Bell Rock.
The crew were transferred to the submarine while a party of Germans visited the trawler. They returned with flour, treacle, sugar, oats, meat, several tins of milk, clocks and the kits of the skipper and chief engineer.
When the submarine was last seen the clothes were being divided amongst the Germans. Thankfully, there were no casualties.
Photo credit: wrecksite.eu