On this day (7th February) WW1 Shipwreckollections
SS Corsican Prince (1900-1917) and SS Saint Ninian (1894-1917)
SS Corsican Prince was built in 1900 by Short Bros., Sunderland. At the time of her loss, she was owned by Prince Line Ltd., London.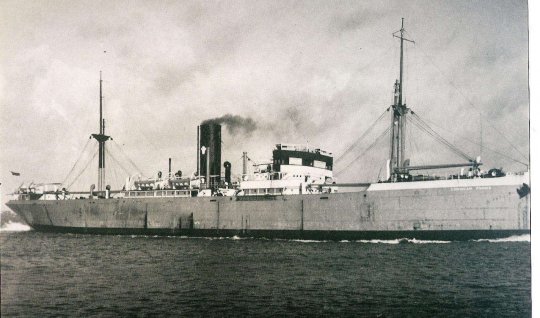 On 6 February 1917, Corsican Prince left Dundee bound for Dunkirk with a cargo of timber. At 10 a.m., three miles off Whitby, without warning, a torpedo struck. It shattered the side of the ship, causing it to sink rapidly. The whistle was used to sound an S.O.S. and the crew of 31 took to the boats. Sadly, one of the firemen lost his life in the evacuation.
Half a mile away SS Saint Ninian heard the S.O.S. Her master brought her to a dead stop and launched a rescue boat. Five minutes after the torpedo had struck, survivors and the rescue party saw the periscope of a submarine only 200 yards away from Saint Ninian. Their shouts and signals were unable to alert the ship and a torpedo was discharged. At this range it could not miss the stationary target and it caused a massive explosion. The ship sank within five minutes, sadly killing 15 members of the crew.
Photo credit: wrecksite.eu