On This Day (5th June) – WW2 Shipwreckollections
SS British Grenadier (1922-1941)
At 22.52 hours on 5 June, 1941, the unescorted SS British Grenadier was hit amidships by a torpedo from U-103, while steaming on a zigzag course southwest of Freetown.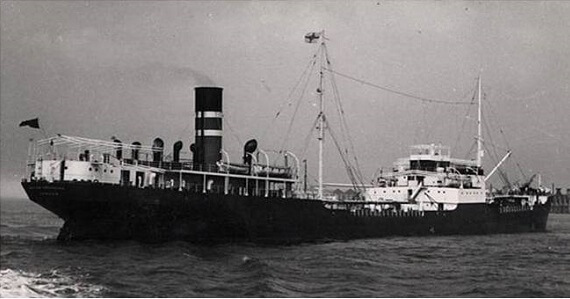 The ship stopped and was then hit amidships by another torpedo, but remained afloat. At 23.59 hours, the U-boat fired a final coup de grâce that hit in the engine room, causing the tanker to settle slowly by the stern. The British Grenadier was left in a sinking condition.
The master, 22 crew members and two gunners were picked up by the SS Ganda and 24 crew members were rescued by the Spanish tanker, Jose Calvo Sotelo, and landed at Freetown. On arrival back in Britain the Shipwrecked Mariners' Society provided 10 of them with £63/4/3s worth of financial support, which is equivalent to about £1,815.46 in today's money.
Picture courtesy of uboat.net