On This Day (29th May) – WW2 Shipwreckollections
SS Barnby (1940-1941)
SS Barnby was a British Cargo Steamer of 4,813 tons, which, whilst on route from New Brunswick to Hull in Convoy HX-126, was torpedoed by German submarine U-111 and sunk South West of Iceland on May 29, 1941.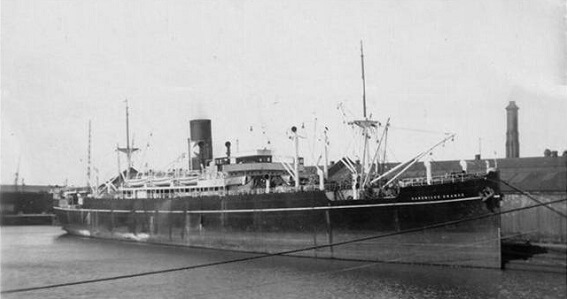 The ship, which was carrying a cargo of 7,250 tons of flour, lost one crew member. The master, 35 crew members and eight gunners landed at Reykjavik on the June 1.
When they arrived back in the UK, the Shipwrecked Mariners' Society provided 34 people with £77/13/1s worth of financial support, which is the equivalent of £2,230.23 in today's money.
Picture courtesy of uboat.net