On This Day (27th April)- WW2 Shipwreckollections
SS Port Hardy (1923-1941)
Port Hardy was a British cargo steamer of 8,897 tonnes, built in 1923 and owned by Port Line Ltd., London.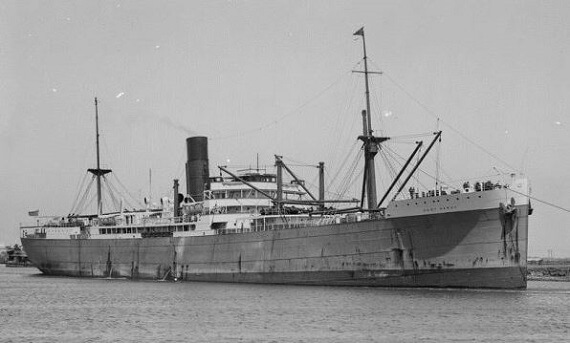 On 28 April, 1941, at 19.25 hours, U-96 fired three single torpedoes at three tankers in convoy south of Iceland and reported the sinking of two tankers, Oilfield and Caledonia. The third torpedo missed the intended target and hit the freighter, Port Hardy, which was on route from Wellington for Ellesmere Port and Avonmouth carrying a general cargo including 700 tonnes of zinc, 3,000 tonnes of cheese and 4,000 tonnes of mutton.
The steamer sunk after about three hours during which time,one crew member was lost. The master, 82 crew members, four gunners and ten passengers were picked up by the British rescue ship Zaafaran and landed at Greenock on 1 May.
The Shipwrecked Mariners' Society provided the survivors with £238/11s worth of financial support – the equivalent of £12,028 today.
Photo credit: www. uboat.net