On this day (22nd August) WW1 Shipwreckollections
SS Verdi (1907-1917)
British passenger vessel, SS Verdi, was built in 1907 by Workman, Clark & Co. Ltd., Belfast. At the time of her loss during WW1, Verdi was owned by Lamport & Holt Ltd., Liverpool.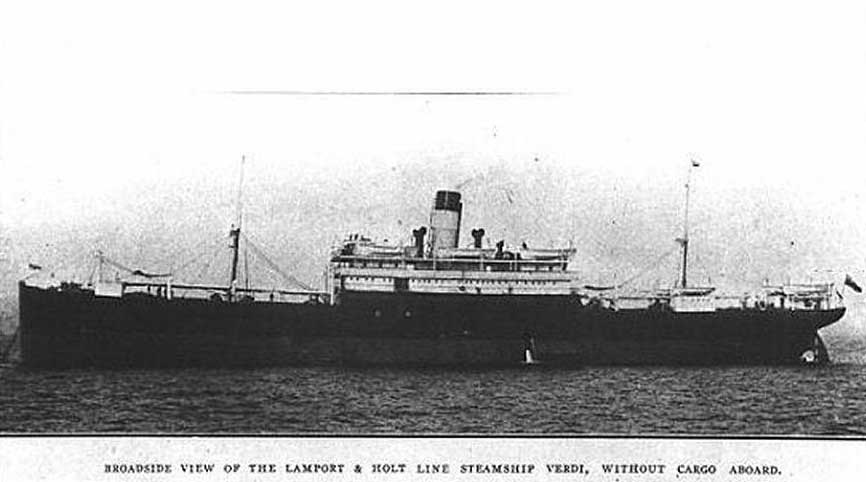 On 22 August 1917, Verdi was travelling on a voyage from New York to Liverpool when she was torpedoed and sunk by a German U-boat under the command of Hans Rose. At the time of the attack, the steamer of 7,120 tonnes was positioned 115 miles NW of Eagle Island.
Sadly, six people lost their lives as a result.
The Shipwrecked Mariners' Society has offered assistance for fishermen and mariners in need since 1839. The maritime charity provides help for mariners, retired seafarers and their dependants, through financial help including welfare grants, as well as assistance and support.
Photo credit: wrecksite.eu