On this day (14th February WW1 Shipwreckollections
SS Margarita (1902-1917)
British merchant vessel SS Margarita was built in 1902 by Ailsa Shipbuilding Co. Ltd., Troon. At the time of her loss, she was owned by Zillah Shipping & Carrying Co. Ltd., Liverpool.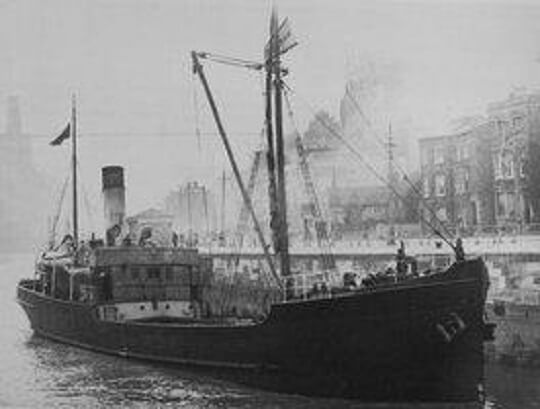 On 14 February 1917, on a voyage from Liverpool to Swansea with a cargo of wheat, Margarita was sunk with explosives from a German U-boat, under the command of Otto Steinbrinck, 20 miles SW of Bardsey Island.
The Germans looted clocks, the barometer, condensed milk and some soap. Thankfully, however, there were no casualties.
Photo credit: wrecksite.eu