On this day (13th August) WW2 Shipwreckollections
SS Santa Elisa (1941-1942)
SS Santa Elisa was a refrigerated cargo ship built for the United States Maritime Commission by Federal Shipbuilding of Kearny, New Jersey.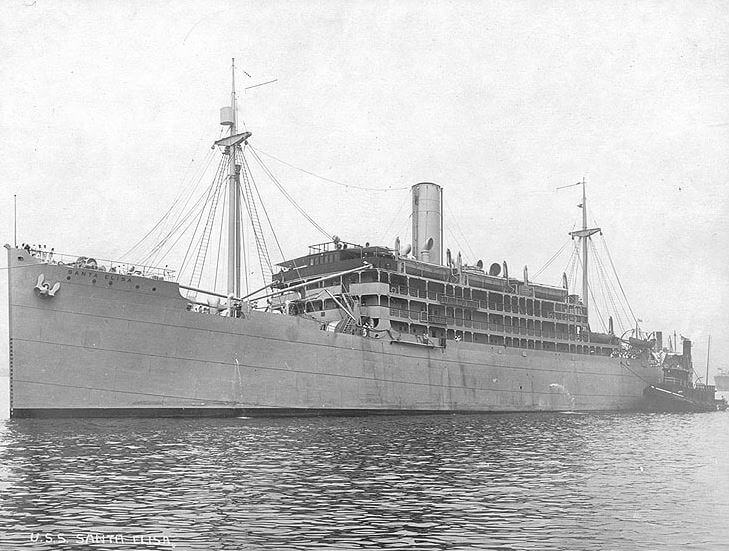 Santa Elisa was a member of Convoy from Newport for Malta. After she straggled from the convoy, she was attacked and torpedoed by an Italian motor boat 46 km southeast of Cape Bon, Tunisia. The ship's cargo of aviation gasoline burst into flames. Santa Elisa eventually sank at approximately 07:17 on 13 August 1942. 28 survivors, including Francis A. Dales, who was awarded the Merchant Marine Distinguished Service Medal for his involvement in the convoy, were rescued by HMS Penn and landed at Malta.
The Shipwrecked Mariners' Society provided the survivors with £110/6s worth of financial support – the equivalent of £5,563 today.
Image: www.wrecksite.eu