Perranporth SHOUT (02/04/15)
Stamp and Go's Sea Songs and Shanty Festival
The SHOUT festival will take place over three days in Perranporth from the 17th to the 19th of April.
With events like Shout Sessions, the Shout at Lunchtime, the Shouting Concert and Shouting on the Beach there's plenty of shouting for everyone!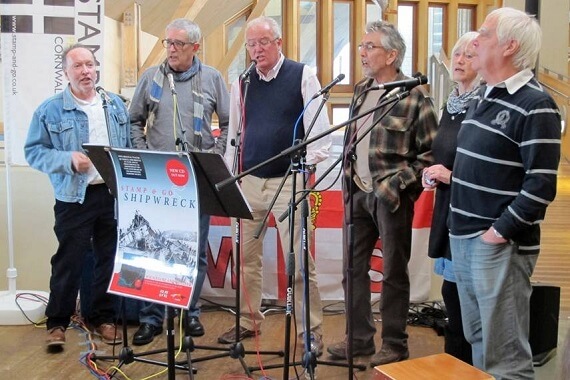 The event starts at 8pm on Friday and is in aid of the Shipwrecked Mariners' Society.
Visit our Facebook or Twitter pages for more information and copy of the flyer.