On This Day (7th April) – WW2 Shipwreckollections
SS Keystone (1919-1943)
The American cargo ship, SS Keystone, was built in 1919 by Northwest Steel, Portland, Oregon and weighed over 5,565 tons. Initially, the ship was called West Cherow, until she was renamed Sage Brush in 1929 and Keystone in 1941.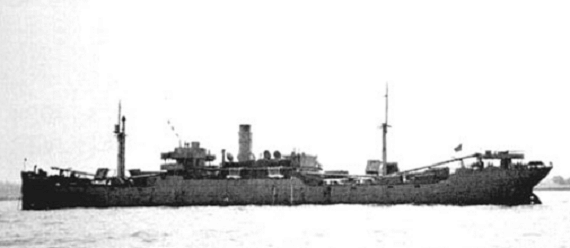 On 7 April, 1943, whilst on route from New York to North Africa, she was torpedoed by German submarine U-172 and was wrecked in the North Atlantic.
The Shipwrecked Mariners' Society provided 11 of the survivors with £85/18s worth of financial support – the equivalent of £3,610.
Picture courtesy of wrecksite.eu