On This Day (4th May) WW1 Shipwreckollections
SS Transylvania (1914-1917)
SS Transylvania was a British passenger vessel, built in 1914 by Scott Shipbuilding & Engineering Co., Greenock. At the time of her loss in 1914, she was owned by the Anchor Line Ltd., Glasgow.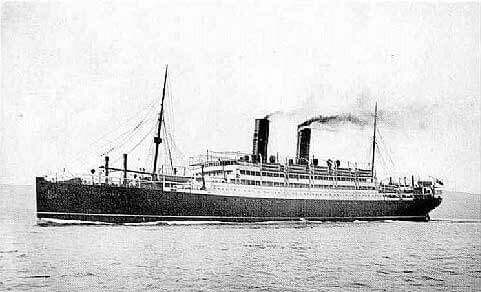 The steamer of 14,348 tonnes left Marseille for Alexandria on 3 May 1917, escorted by two Japanese destroyers. Whilst on voyage the next day, the Transylvania was struck by a torpedo from a German U-boat, two and a half miles south of Cape Vado, Gulf of Genoa. Despite immediately heading for land, a further torpedo struck and sank the vessel less than an hour after the first hit.
Sadly, 414 people on board lost their lives as a result.
The Shipwrecked Mariners' Society has offered assistance for fishermen and mariners in need since 1839. The maritime charity provides help for mariners, retired seafarers and their dependants, through financial help including welfare grants, as well as assistance and support.
Photo credit: wrecksite.eu