On this day (4th April) WW1 Shipwreckollections
SS City of Paris (1907-1917)
SS City of Paris was a British passenger steamer of 9,239 tonnes. The ocean liner was built in 1907 by Barclay, Curle & Co. Ltd., Glasgow. At the time of her loss, she was owned by the Ellerman City Line Ltd.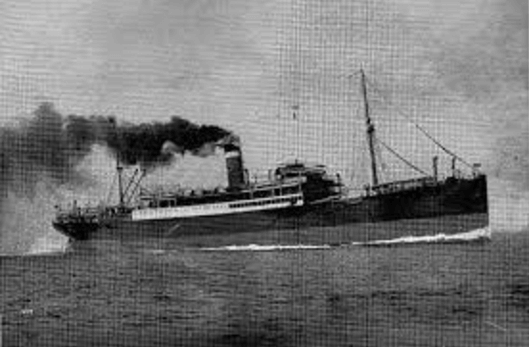 On 4 April 1917, City of Paris was carrying passengers and general cargo while on course for Marseille from Karachi. The vessel was 46 miles S by E of the Cap d'Antibes when she was struck by a torpedo from a German U-boat under the command of Ernst von Voigt. The submarine opened fire, before sinking City of Paris with a second torpedo.
Sadly, all 122 on board lost their lives.
The Shipwrecked Mariners' Society has offered financial assistance for fishermen and mariners since 1839. The maritime charity provides help for mariners, retired seafarers and their dependents, through financial help including welfare grants, as well as assistance and support.
Photo credit: wrecksite.eu