On this day (20th June) – WW2 Shipwreckollections
MV Kinross (1935-1941)
MV Kinross was built in 1935 by William Doxford & Sons Ltd. and owned by B.J. Sutherland & Co. Ltd.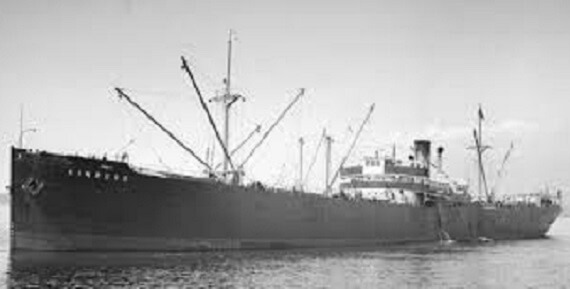 The British cargo motor vessel, which weighed 4,956 tonnes, was captained by Master James Robson Reed.
When travelling from Dundee to Sydney and Father Point, the vessel was torpedoed by U-203, commanded by Rolf Mützelburg and sunk. The master and 36 crew members were rescued by HMCS Orillia and landed at Reykjavik.
The Shipwrecked Mariners' Society provided the survivors with £93/15s worth of financial support – the equivalent of £ 4,726 today.
Photocredit: http://www.uboat.net