On this day (16th February) WW1 Shipwreckollections
SS Lady Ann (1882-1917)
British merchant vessel SS Lady Ann was built in 1882 by Austin S.P. & Son Ltd., Sunderland. At the time of her loss, Lady Ann was owned by Nisbet Edward T. – Lambton & Hetton Collieries Ltd., Newcastle-upon-Tyne.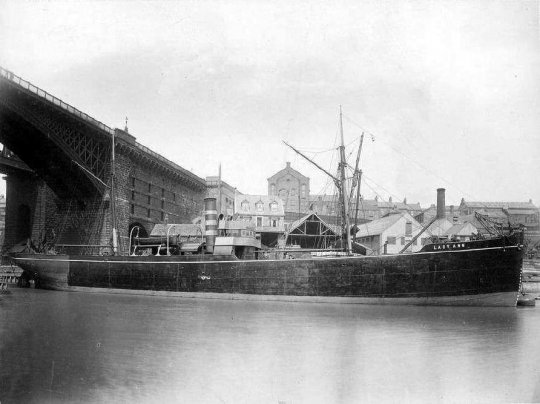 On the afternoon of 16 February 1917, whilst on a voyage from Sunderland to Rochester with a cargo of coal, Lady Ann was struck by a terrific explosion three miles E by S of Scarborough, having been torpedoed by a German U-boat under the command of Franz Walther.
There was no time to launch the boats and she sank immediately. Sadly, eleven people lost their lives.
Photo credit: wrecksite.eu