On This Day (10th April) – WW2 Shipwreckollections
The SS Waroonga (1914-1943)
The SS Waroonga was travelling to England from Halifax as part of convoy HX-231 when in the late evening of the 8th of April, U-635 torpedoed both the SS Waroonga and the SS Shillong. Both ships were able to continue until another U-Boat, U-630, fired again at each vessel.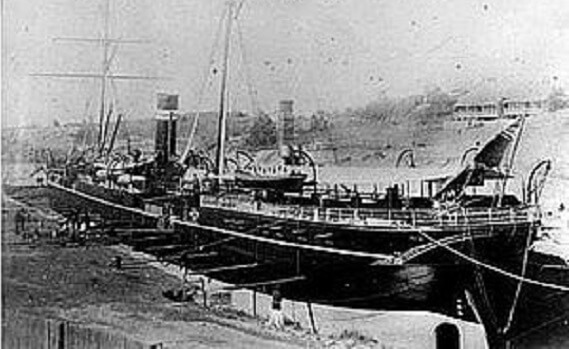 The SS Shillong suffered near total losses of 71 men dead; of the SS Waroonga however 113 men of the ships complement escaped to the lifeboats.
The Waroonga would continue to drift lifeless longer still, until the HMS Loosestrife scuttled it and picked up many of the survivors, the remainder being picked up by the American Merchantman Joel R. Poinsett.
Upon landing in Londonderry on April 10, the Shipwrecked Mariners' Society provided 78 of the SS Waroonga's survivors with £486/10s worth of financial support, which is equivalent to £19,968.54 in today's money.
Both of the attacking U-Boats would suffer far more grievous fates. The U-635 was damaged by the escorting Royal Navy vessels and would later be located and destroyed by a Liberator plane of the RAF. The U-630 would be sunk by a depth charge from HMS Vidette as it continued to stalk the convoy.
The SS Waroonga was launched in 1914 as the SS Hororata from Plymouth, New Zealand. It was soon requisitioned by the Admiralty for use as a troop transport for the Australian Expeditionary Force before spending the rest of its life as a merchantman.
Picture courtesy of the Library of Contemporary History in Stuttgart