Mayor of Chichester Launches Annual Christmas Card Appeal
The Mayor of Chichester, Councillor Peter Evans, has visited the Society's headquarters to help launch its annual Christmas Card Appeal in support of seafarers in need across the UK.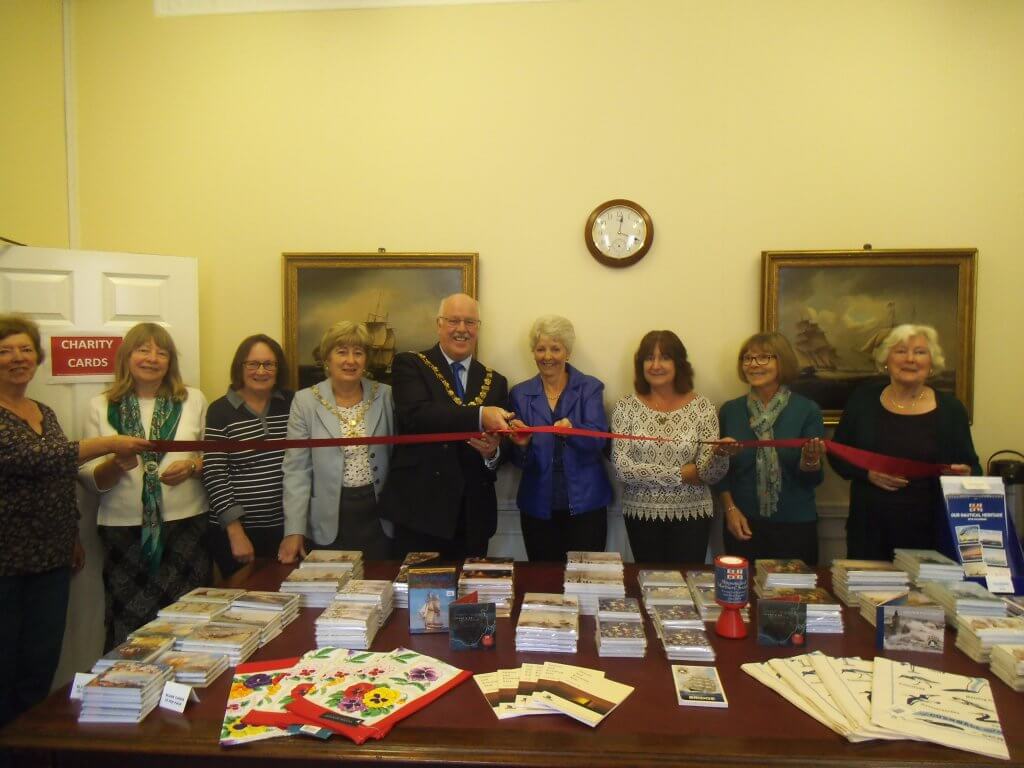 At a reception on Tuesday 10 October, the Mayor and Mayoress of Chichester met local volunteers of the charity, who will be running the Society's Christmas card shop at its premises at 1 North Pallant, Chichester. He was also given an insight into the Society's work on behalf of the seafaring community throughout the UK and Ireland over its 178 year history.
This year's collection of Christmas cards features a number of maritime scenes along with more traditional and contemporary festive images together with other gift items. The profit generated through the sale of cards will go directly to help those who have spent their lives at sea or who suffer the consequences of shipwreck and face difficult financial circumstances in retirement or as a result of accident or ill-health.
Founded in 1839 the Shipwrecked Mariners' Society's purpose is to provide financial help to merchant seafarers, fishermen and their dependants who are suffering hardship and distress.
The Society's Christmas and everyday greetings cards, as well as interesting and useful gift items, can be purchased from the Charity's head office at 1 North Pallant, Chichester, PO19 1TL. Opening Times: 10am – 4pm Monday to Friday and 10am – 1pm Saturday (from 11th November).
Cards can also be purchased online from the charity's card and gift shop.
To request a mail order catalogue featuring all the Society's greetings cards and gift items: Tel: 01243 789329 or email: cards@shipwreckedmariners.org.uk